www.webx.dk Start page


MY little Radio Control page - My homebrew electronics page



Methanol powered homemade scooter, psycho-project
First I must say this is a crazy don't copy project !
A 10ccm bore methanol engine deliver 2bhp output at 16000 RPM can give dangerous power !
VERSION 1: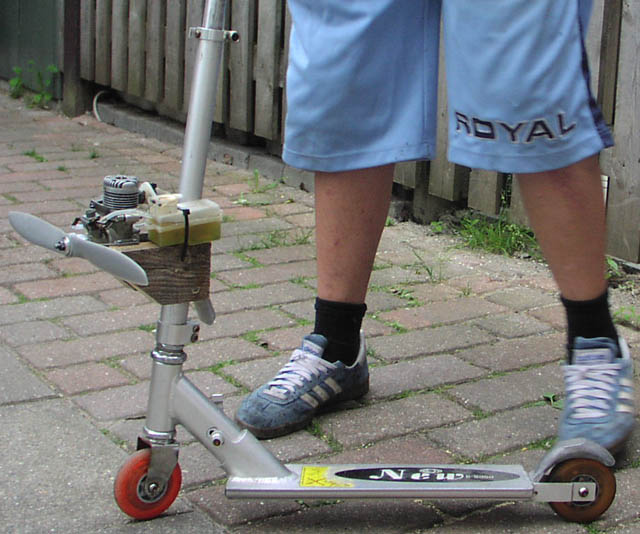 First try was using a prop and a 10ccm thundertigre methanol glow engine, the trust was powerful enough to lift the entire scooter !
about 10kg pull at full power, but not enough to fell some funny action.

But by using such a huge prop it is a bit too dangerous to use !!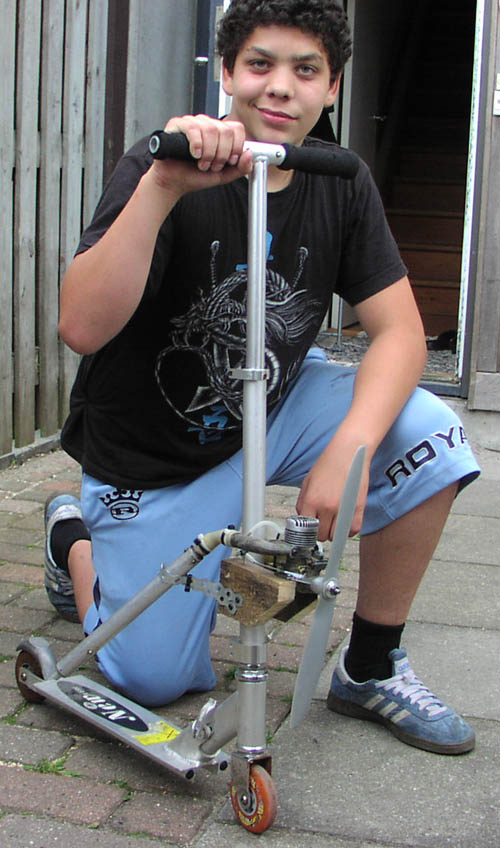 VERSION 2: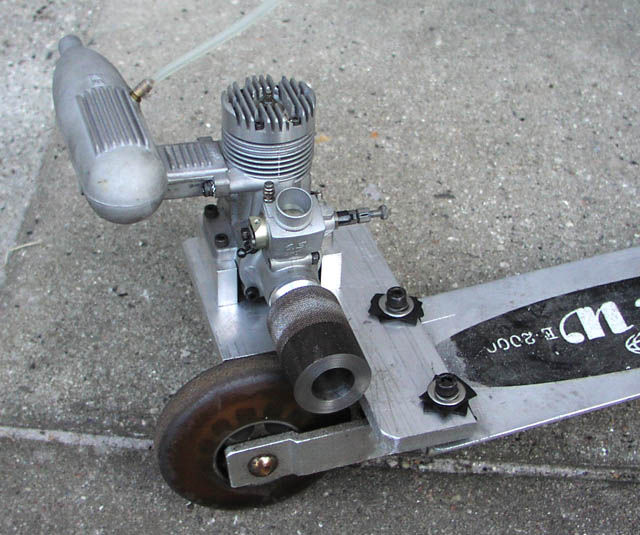 How about direct drive ?!?! changed the engine to a more powerful OS60 MAX,
the engine shaft is 35mm diameter, WAY to big I found out later, see version 3 below.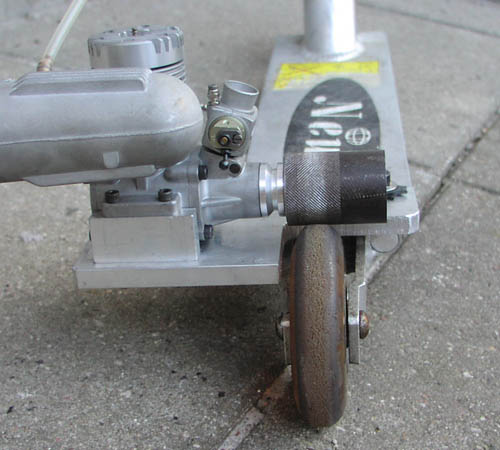 Not ready to run yet.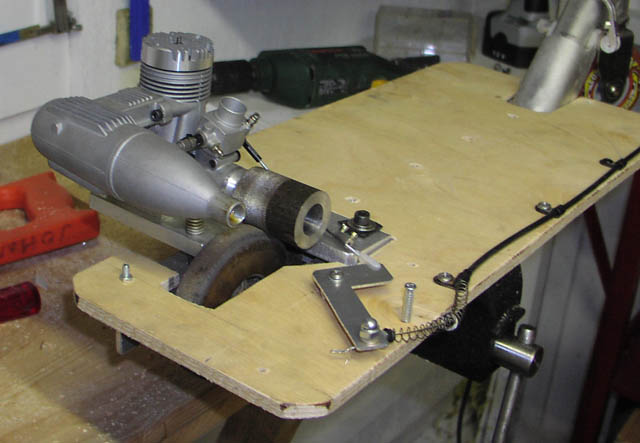 Mounting throttle adjust system.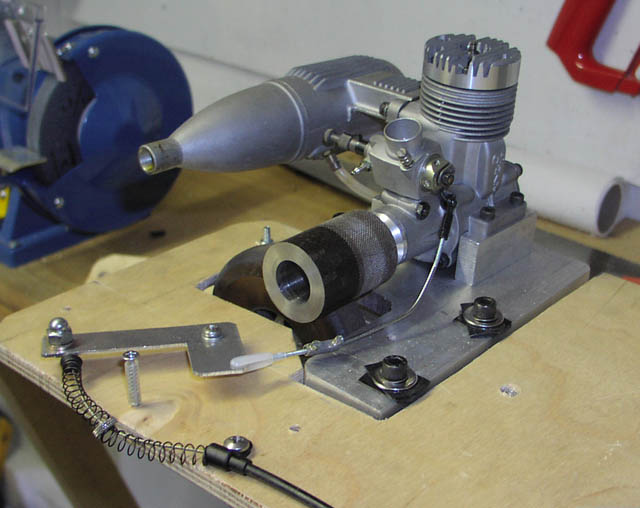 I found out an easy way to compensate the angles and movement needed, with the length of the alu arm.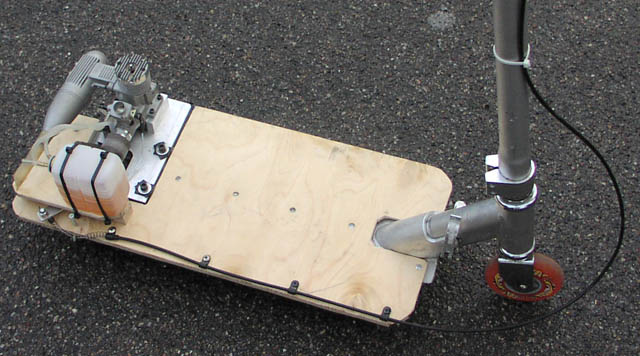 Now ready for the first test run.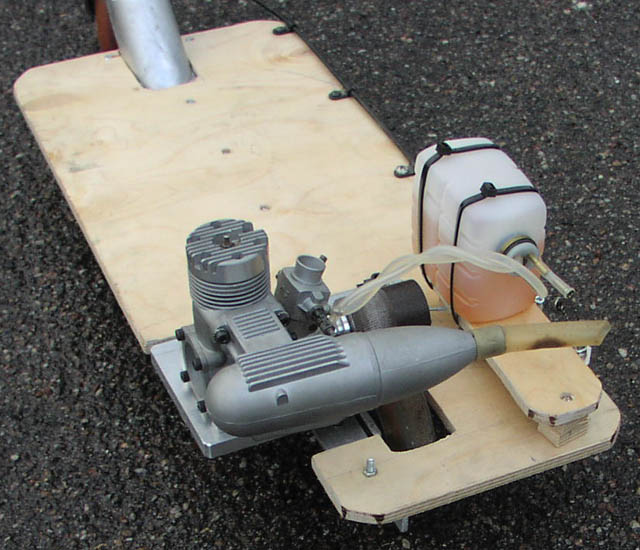 Note I have changed the exhaust and carburetor mounting, so they go the other way compared to normal.
This makes it all much more compact.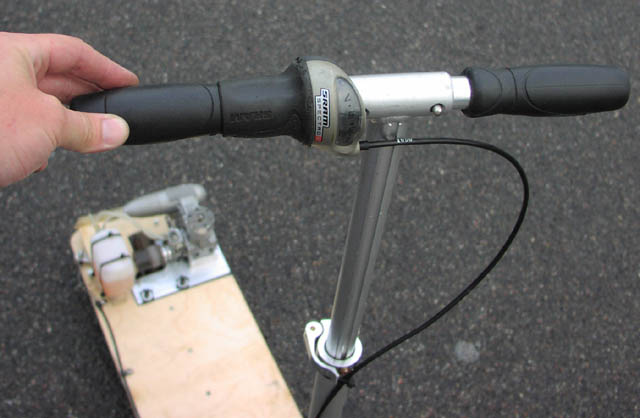 see the speed control is taken from a bike gear shifter and removed the clicks internally.. I had to do it all my self to make it for free :-)

Action ! glow battery in the pocket and scooter standing on the foot, so I can adjust the needle.
version 2 was a failure due to the too big engine shaft.
VERSION 3: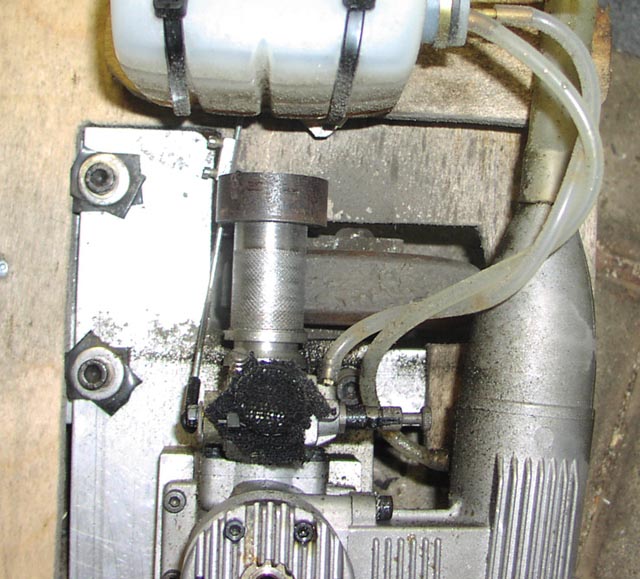 engine shaft now changed to 23mm diameter.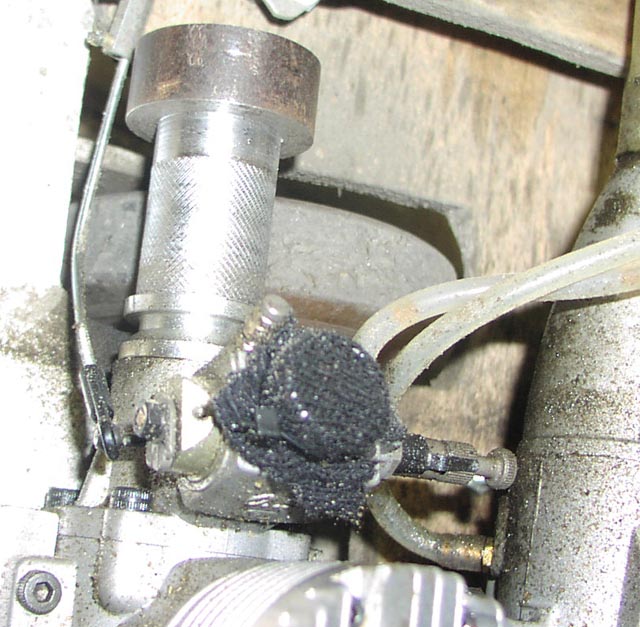 OK the force needed to start the engine will mill away the rubber from the wheel quite fast, damn !
I had to mount a simple homemade filter over the intake, the rubber dust is all over.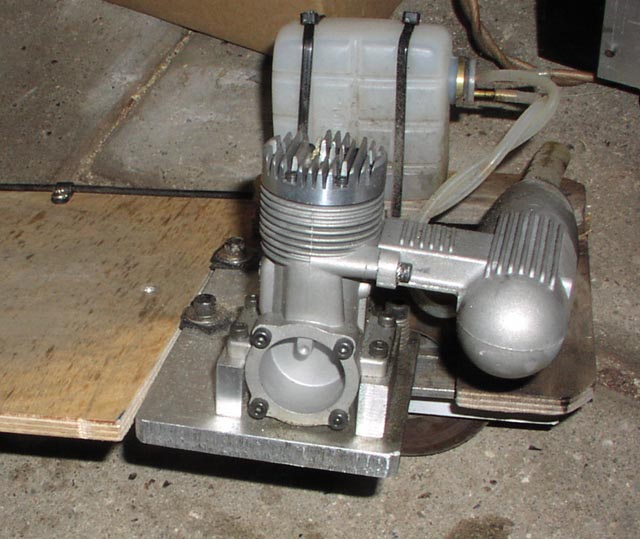 The heavy duty 10mm aluminum mounting works good to suck away engine heat, we had no overheating problems.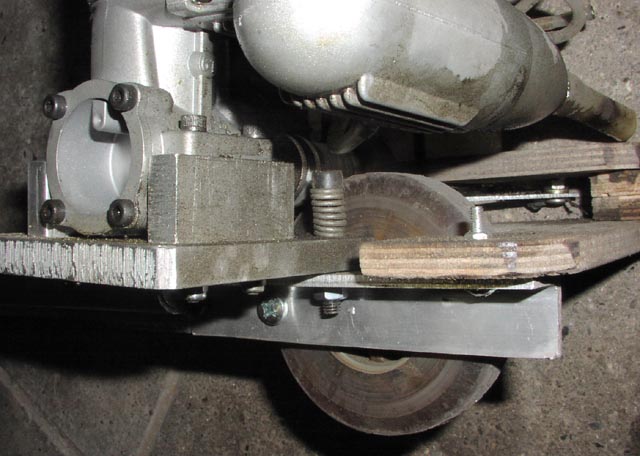 after a few minutes of fun, note the tighten system is at the bottom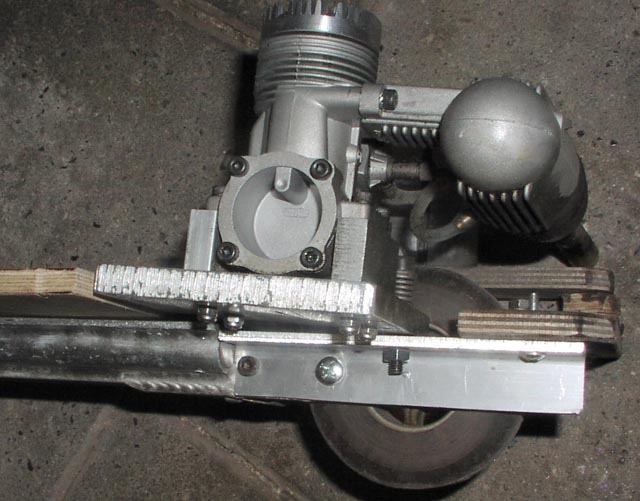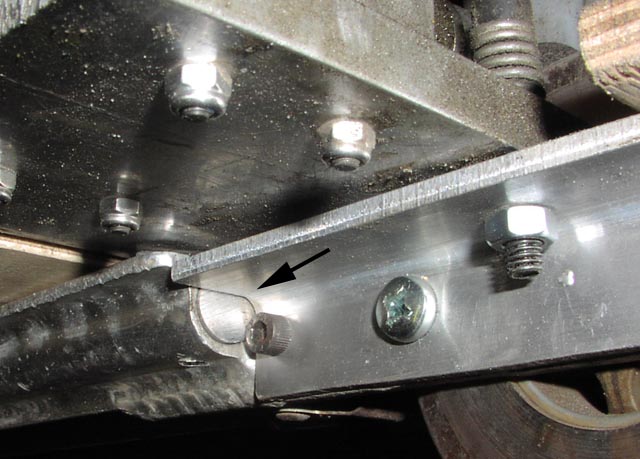 The engine board is made of 10mm thick alu, and fastened with two 6mm bolts using rubber and a special drilled holes, so it can bend up/down with no side slip.
note the arrow points at extra alu inserts I made to make it stronger. they are 4cm long and fits perfect into the holes.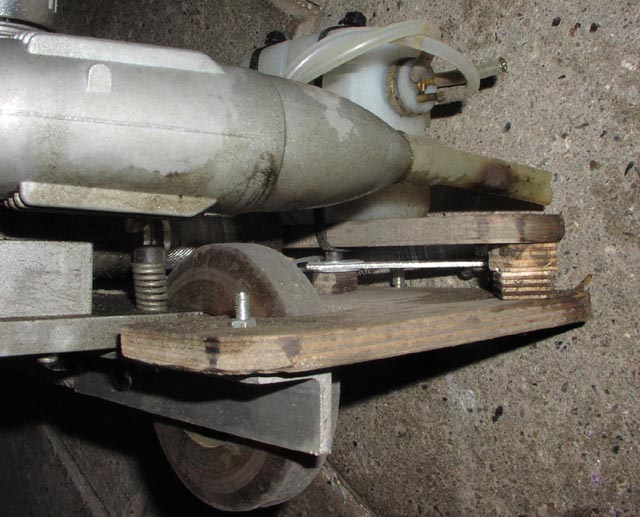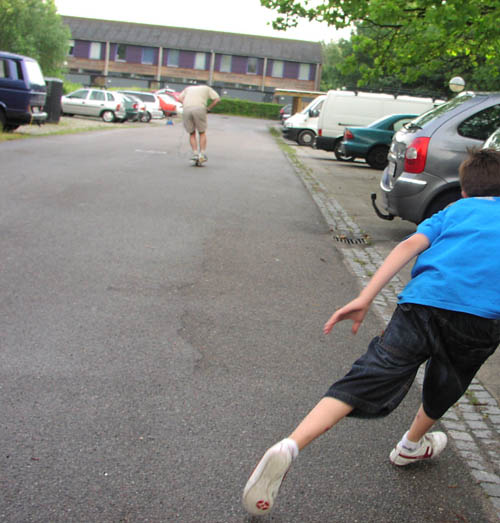 AWAY KIDS !! a crazy dad is coming !!
Be aware it is not legal (and not safe) to drive such things on public roads,
so please don't try to copy this crazy project, we just wanted to see if it was possible for us to make it run.
Made July 2006 Thomas Scherrer OZ2CPU