Super tigre 0.60 cubic inch (9.8 ccm)
This one is testet ! works fine
This motor is dated to ???
Made in Italy by Micromeccanica, SATURNO
All threads are inch types ! and special diameters was used to make it compliceted !!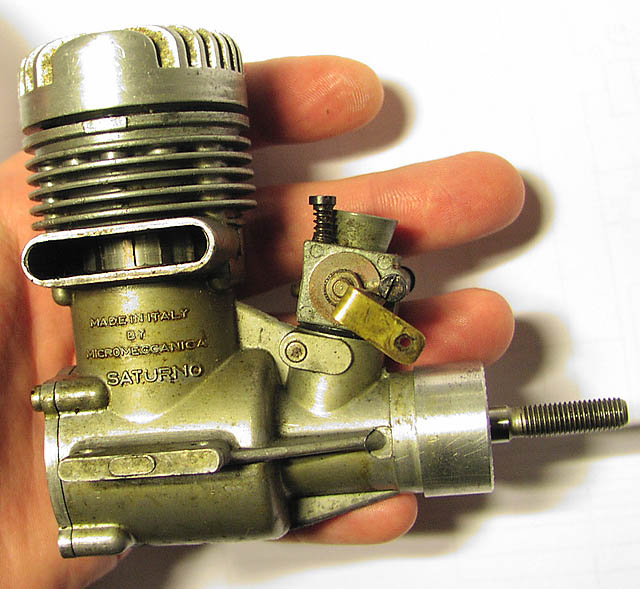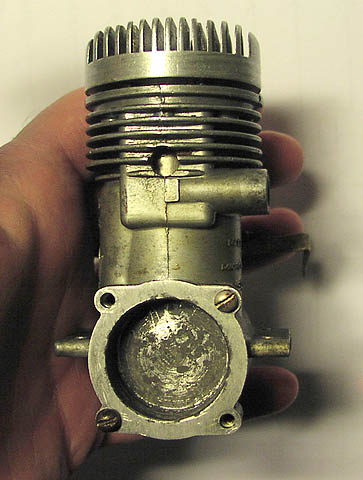 I found four screws, inch thread, screw diameter is 3.10mm.


I also found the nut for the propellar, inch style thread


note the idle speed hole, and adjusting screw.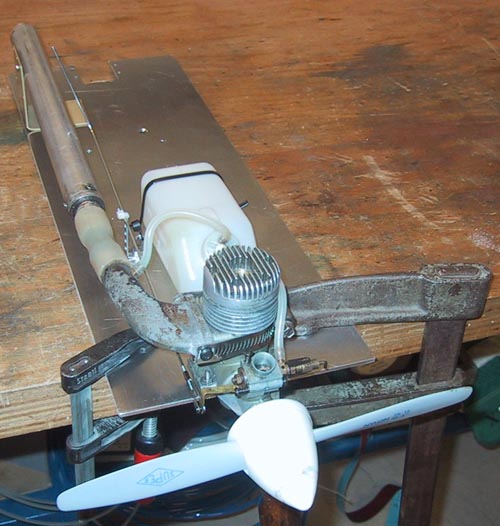 This engine works perfect, easy to start.
First I tried it with this 10 x 5, 2 blades.
Then I found a 11 x 6, 2 blades.
The last one is a 11 x 7, 3 blades ! no problem for this engine.