HP 0.40 cubic inch (6.5 ccm)
This one is testet works super good ! Easy to start, react on thrutle right away
This motor is dated to ???
Made in Austria by HP
All threads are mm types and standard diameters was used to make it easy.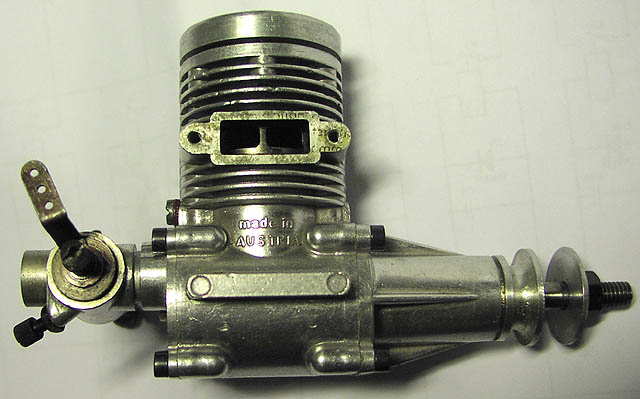 The exhaust hole is compatible with my OS silencers.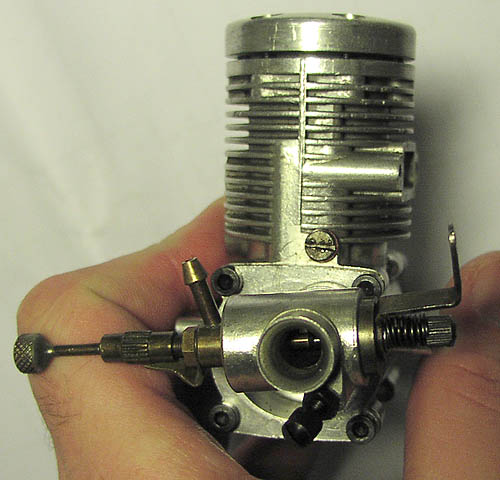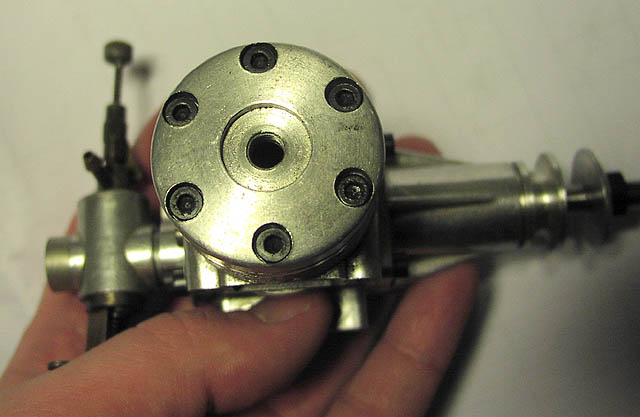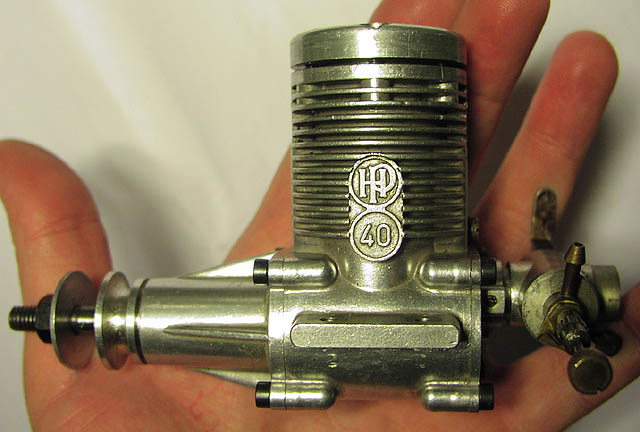 The silencer, was milled so it fits the HP motor.