www.webx.dk Start page



OZ2CPU Radioamateur mainpage



Homemade electronics Stuff old and new



EPROM Sound Player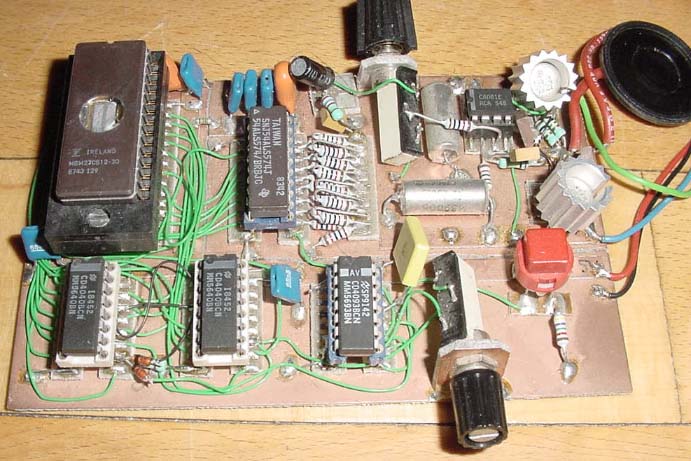 The sound data is made on a PC using 8Bit RAW format, the 64Kbit 27C512 EPROM can hold several seconds of good sounding music
or 20 sec of speach, the two 4040 addresses the 16bit EEPROM and is clocked by the variable RC osc made in a 4093
The 8Bit data from the EPROM is buffered by a 54ALS574 then the R2R net converts the digital stream into audio,
The opamp and npn-pnp push-pull stage can diliver a whole watt into a 8 ohm speaker
It can be setup to loop play or one-time play, started with the read switch
The EPROM can be changed in a second usin the ZIP socket, I had meny funny EPROMS containing looped music.
Powered by a small eksternal powersupply at +5 +12 -12
Made in 1991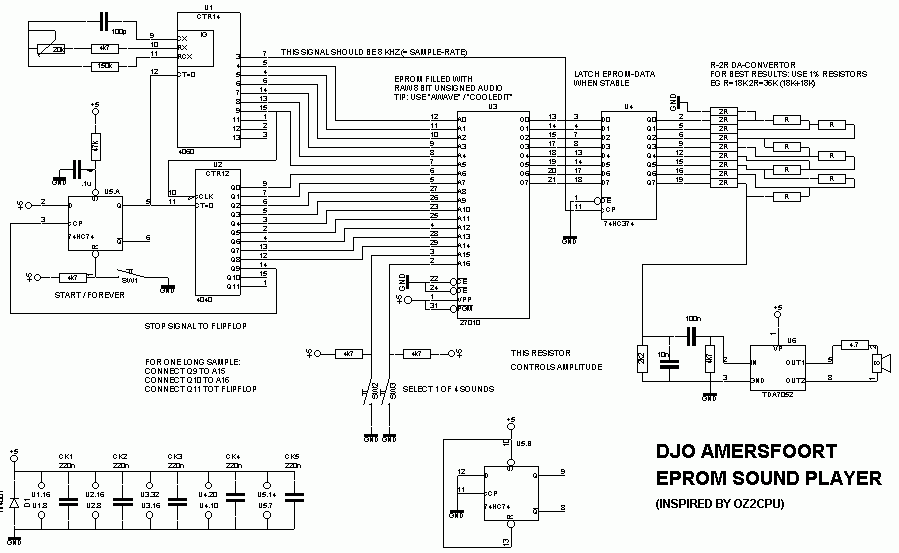 Here is a new Schematic made by DJO, it is tested and found working !
It uses only single +5 Volt supply, Thanks for the sch and time...